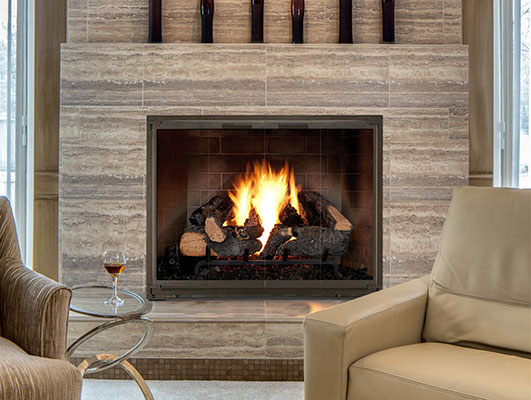 Fireplace Installations
A fireplace is a wonderful addition that will increase the beauty and value of your home. It is essential to hire a qualified fireplace installer so that you can be assured that you and your home are safe from potential hazards. Keep in mind that the manufacturer's warranty on your new fireplace may only be valid if the appliance is professionally installed. In addition, any damage that may occur in connection with the fireplace may not be covered by homeowner's insurance, unless it is installed by licensed experts.
The Fireplace Man has been doing installations for over 50 years and gives peace of mind that a highly trained expert will be providing you with a safe and correct install.
The Importance of a Showroom
It's very important to choose a fireplace only after looking at it in person, to avoid being disappointed with the product you choose. Visiting a showroom and looking at the wide range of fireplaces available will help make sure you choose the right fireplace. With the help of an expert installer, you can gain insights into the different models of fireplaces and get direction on whether a gas, wood, or electric fireplace is the best option for you.
The Fireplace Man serves the entire Houston area and carries the best selection of fireplaces. No matter what you are looking for in a fireplace, you're sure to find it at The Fireplace Man.